---
Why Apple released iPhone 4S instead of iPhone 5? And, Why you should stop Bragging about iPhone 5
Ever since Apple announced its iPhone 4S phone, most of the iPhone fans and the rest of the non Apple eaters were disgruntled with what Apple announced and expected much more. I completely do agree that the new iPhone 4S looks exactly same as the iPhone 4 but you should realize that there was no iPhone 5 coming! Did Apple ever say that they were going to launch an iPhone 5? It's just the press and the media that bragged about the iPhone 5.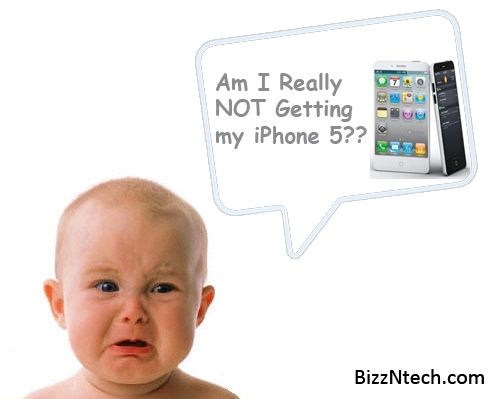 The next thing you should know after looking at all the iPhones launched earlier in the timeline that Apple never launched an entirely new iPhone immediately after a new generation was introduced. Instead they improvised an existing model and then re launched it. If you don't believe me then go back and look at the iPhone timeline! So, there was no point in expecting an iPhone 5.
So, you reckon everyone's disappointed with the iPhone 4S? Really? If that's the case then look at the iPhone 4S preorders record! The number of  iPhone 4S preorders hit the mark of 200,000 on the very first day of opening preorders.
My next question to you, "What features did you actually expect in the iPhone 5?" Considering this point and all the rumors, we saw every iPhone 5 expected feature in the iPhone 4S expect the big screen and the slim new makeover.