---
Clear Stuck Printer Queue in Windows 7
Sometimes if you pass too many print jobs to the printer it may result in the print queue getting stuck. Even if you try to clear it in the list, you can't. It's simply frozen. If there is a huge list and you desperately want something to be printed out urgently, this may really drive you crazy. Well, don't you worry, here are two ways how you can easily clear the printer queue in windows 7: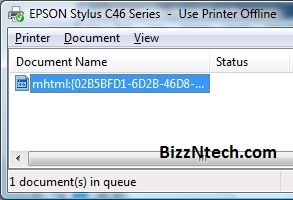 Method 1: Using Command prompt
Click on the Start button and in the search box type 'cmd.exe' without quotes, hold the shift key and hit enter.
Type 'net stop spooler' without quotes then hit Enter.
Type 'del %systemroot%\System32\spool\printers\* /Q' without quotes and hit Enter.
Lastly, type 'net start spooler' then hit Enter.
The print queue should now be cleared. Simply close the command prompt window.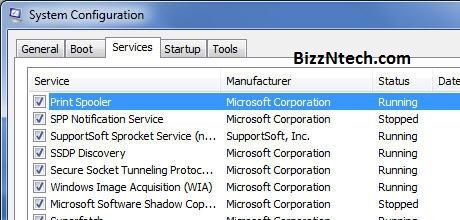 Method 2:
Click on the start button and type 'msconfig.exe' without quotes and hit enter
Under the services tab, search for 'Print Spooler' and stop it.
Now, go to C:\System32\Spool\Printers\ and delete everything. This will delete the entire queue.
Lastly, Go back to the Services window that you opened earlier and Start the 'Print Spooler' service.
Once done, try using the printer again.