---
Sell Used Apple Products for Good Rates
Apple keeps introducing new products every now and then. The best example is the iPhone. It has already released four iPhone's in the past four years and is going to release a new one this year. With new interesting and eye candy features in the newer version we are easily tempted to buy it. I had purchased an iPhone 2G, the first generation of iPhone two years ago. Now, it's pretty old but works like a charm. The only problem is it doesn't support 3G and I cannot use most of the SIM cards that support 3G. This is certainly a serious drawback but apart from that I really love this phone. Last year I purchased an iPhone 4 and the old iPhone is of no use for me. I just want to sell it but I don't really feel like selling it as I won't get a good deal. I would rather keep it with me.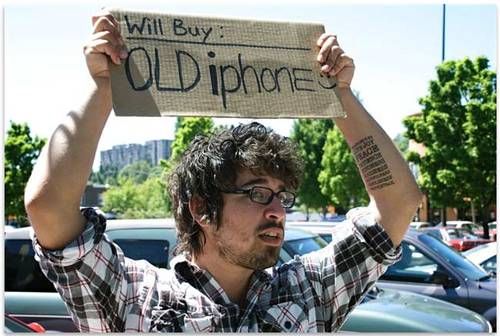 Today, while browsing I came across a website- Sellyourmac.com that buys second hand Apple products from you. It accepts Iphones, Mac books, iPads, Apple TV's, Cinema Displays, etc. There's a small form that you need to fill stating the product, its condition and the accessories that you are interested in selling. If the condition of the used product is good and you also have the box and accessories you are going to get a good price.
Well, if you have any old Apple product and you are interested in getting rid of it, then you should definitely try going to Sellyourmac.com. I cannot assure you that you may get a better price than eBay but you can surely avoid 15% PayPal/ eBay fees.