---
How to Remove Excel Grids or Gridlines in Word
Gridlines refer to the lines on a spreadsheet that show each individual cell. If you embed an Excel sheet into Microsoft Word, along with the data the gridlines will also appear. If you want to keep only text and not the gridlines in Word then here's what you do: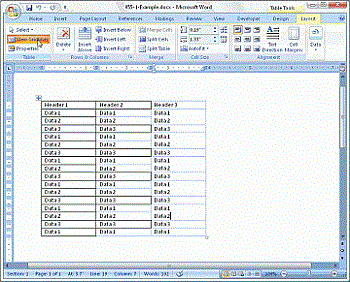 How to Remove Excel Grids or Gridlines in Word
1. Double click on the embedded worksheet.
2. Make a selection of the cells with the text you want to paste in your word document.
3. Place the mouse cursor where you want the text to be pasted in the word document.
4. Now, on the top left hand side in the office ribbon in word 2007 you'll see a paste button. Click on the little arrow directly under it and select Paste Special.
6. Select Unformatted Text.
7. Select Ok.
That's it! You should be able to paste without gridlines in the word document.