---
Install Android 2.1 User Interface on Nokia 5800, 5230, 5233, 5235
Few years ago, the word Symbian was in every mobile users mind and everyone used to feel Symbian mobile operating system was like a God among mobile phones because there wasn't any other operating system that could be better than it. But, now things have changed! It's Android now! Android is gaining a lot of acceptance these days for its brilliant features and user friendly interface. Well, if you're a Nokia user then you may want to get some Android brains on it. If you own a Nokia 5800, 5230, 5233 or 5235 then here's how you can get Android UI on it:
NOTE: This will not install Android on your phone, it will only install user interface. You can uninstall it anytime if you aren't comfortable with it.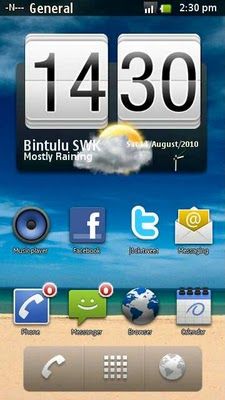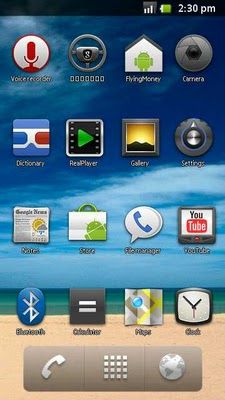 How to Install Android 2.1 on Nokia 5800, 5230, 5233, 5235?
1. Download GDesk.rar from here and extract its contents to a separate folder called 'Gdesk'.
3. Copy the folder to your phone memory
4. Now, Go to Gdesk\Gdesk v0.33g install SIS and install all applications. The files to be installed are listed below:
GDesk.0.33g.SIS
GDeskAgnViewS60.0.33g.sis
GDeskNotepadS60.0.33g.sis
GDeskClockS60.0.33g.sis
GDeskTaskManS60.0.33g.sis
GDeskInfoViewS60.0.33g.sis
GDeskShortcutsS60.0.33g.sis
While you try to install the above files, your phone will not allow you to install GDeskTaskManS60.0.33g.sis. It may give an error saying 'Certificate is expired'.
You have to sign the application and install it. You can generate a certificate by going here and sign it.
Read more…
Pages: 1 2