---
Root Motorola XOOM [Guide]
Tablets are gaining a lot of popularity these days. It started with the iPad. You might be aware of the Motorola XOOM. I must say it's a lovely tablet. If own a Motorola XOOM and wish to root it then there's good news for you. Motorola XOOM has been rooted by Brian. Here are the detailed instructions for rooting: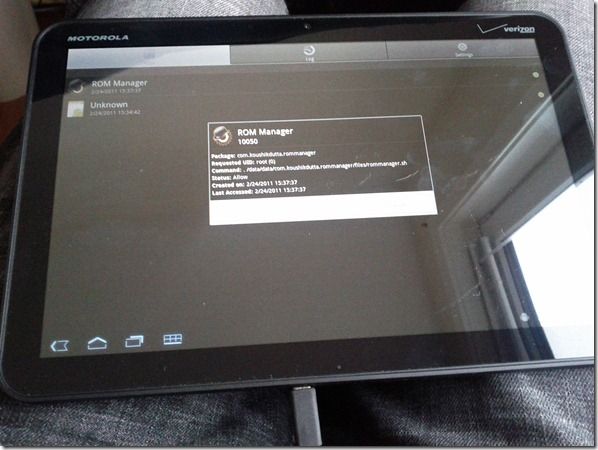 What's needed?
An unlocked Motorola XOOM
Download XOOM Root File
Guide to Root Motorola XOOM?
1. Before you start, make sure you don't set up any Google account. You may turn on WIFI.
2. Go to Settings> Applications> Development and enable USB debugging.
3. Once done, reboot your device to its bootloader using the following command:
adb reboot bootloader
4. Now, you need to flash the boot image. Enter the following command:
fastboot flash boot rootboot.img
5. Use the following command and reboot:
fastboot reboot
6. Once rebooted, enter the following commands:
adb remount
adb push su /system/bin
adb shell chmod 4755 /system/bin/su
adb push Superuser.apk /system/app
7. That's it! You can verify the root by using the following command:
adb shell
If it's rooted successfully, you'll get a # prompt.
If you need any help or have any doubts, you can post directly on Brian's webpage.
DISCLAIMER: Try this at your risk! I'm not responsible for any damage caused to your tablet.