---
How to JailBreak iPhone 4 OS 4.1 with Limera1n
RELATED: How to Jailbreak iPhone 4 with OS 4.1.2 (a detailed and easy guide)
I had previously written on a post regarding Geohot's Limera1n which jailbreaks iPhone 4 OS 4.1. Well, I was eagerly waiting for the release of this tool. And, as soon as it released yesterday, I jailbroke my iPhone 4. Well, it's pretty easy, you too can do it with ease. Here's how you do it:
Firstly, download Limra1n. Double click on it to launch it.

Now click on Make it ra1n.

The phone will now enter into recovery mode.

Now, you'll be promoted to hold the Power and the Home button simultaneously.

Next, you need to release the Power button when prompted.

The phone will now enter into DFU mode.
Once, the jailbreak is done, you'll see a message saying Done.
Also, you'll see the above message. Wait for the device to turn off. Once done, remove the cable and turn it on.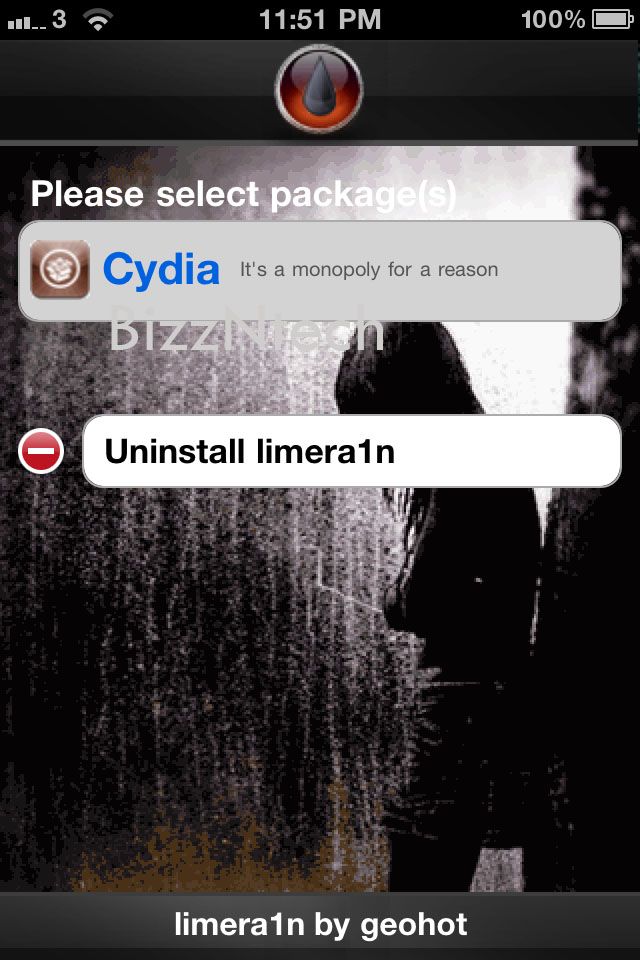 You'll notice a new Limera1n app among your other apps. Simply click on it to launch it. Now, install Cydia and reboot. Voila! You have now successfully jailbroken your iPhone.
Limera1n app not launching after Jailbreak?
Sometimes when you have jailbroken the iPhone, you'll see a blank limera1n icon and when you try to launch it, it won't start. In such a case do the following:
Jailbreak your device as mentioned above.
Next, go to iTunes and restore your firmware to 4.1 by holding on the shift button and clicking on the restore button.
Now, it should work fine. Try running the app and install Cydia. Once done, restore your iPhone Backup.