---
How to Send a Private Scrap to a Friend in Orkut
Orkut is trying hard to improve their privacy settings. Recently, Orkut introduced some new privacy settings. Orkut users can now send private scraps to their friends with ease. So what are these private scraps? Well, private scraps are nothing but scraps that only you and the person whom you are scraping can see it, no one else.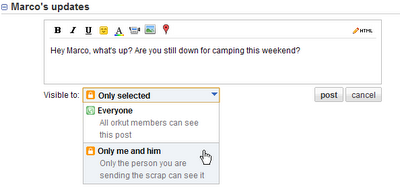 How to Send a Private Scrap to a Friend in Orkut
To send a private scrap to your friend, use the new Orkut interface and then go to your friends profile and write the scrap. After writing, you need to click on the visible to drop down menu and select 'Only me and him'. Once done, click on post. That's it!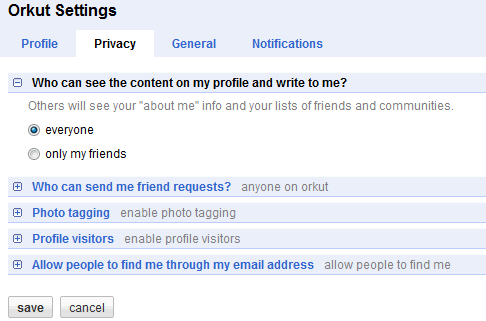 There are several other privacy settings introduced by Orkut, to change them simply go to Settings> Privacy. Here, you can change the privacy settings of videos, photos, etc.