---
How to Download Multiple Rapidshare Links
If you're a Rapidshare user you may have noticed that sometimes there are multiple links for a particular file. For instance, for a video file, there may be five to six RAR files. In such a case you need to paste each link separately in your browser to download each and every file. Well, to make things easier, there are two other alternatives.
How to Download Multiple Rapidshare Links: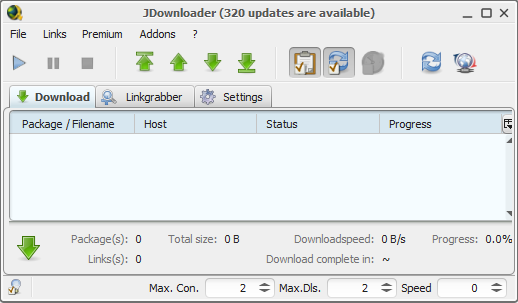 JDownloader:
JDownloader is a freeware that allows you to download files from Rapidshare with ease. It is written completely in Java and is open source as well. It supports multiple parallel streams, captcha recognition, automatic file extraction and much more.
If you have several links of a particular file in Rapidshare then I would suggest you to use this software as you can paste all the links in one shot and start downloading them simultaneously.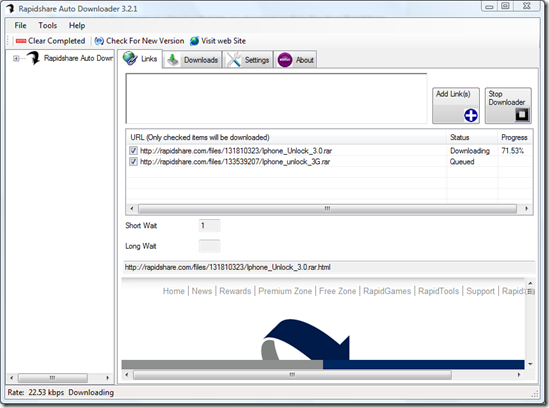 Rapidshare Auto Downloader:
Rapidshare Auto Downloader is a freeware that makes your downloading job easy. You can download multiple files with ease. All you need to do is simply paste all the links of the files and it does the rest of the job for you.
After you run the program you'll notice a links tab. Under the links tab you'll find a box in which you can paste all the links that you wish to download. You can also select to Shut Down the computer once all the files are downloaded. You can also schedule your downloads. On the whole it's a pretty neat and easy to use software.
Download Rapidshare Auto Downloader
RELATED: Rapidshare Hacks and Tools