---
FREE CSS Editors for Windows
When we talk about freewares, everyone's happy. So, I thought of writing about some freewares. Few minutes ago I was looking for a good CSS editor and to my surprise I came across many free ones. So, I thought of compiling a list of free CSS editors for Windows.
FREE CSS Editors for Windows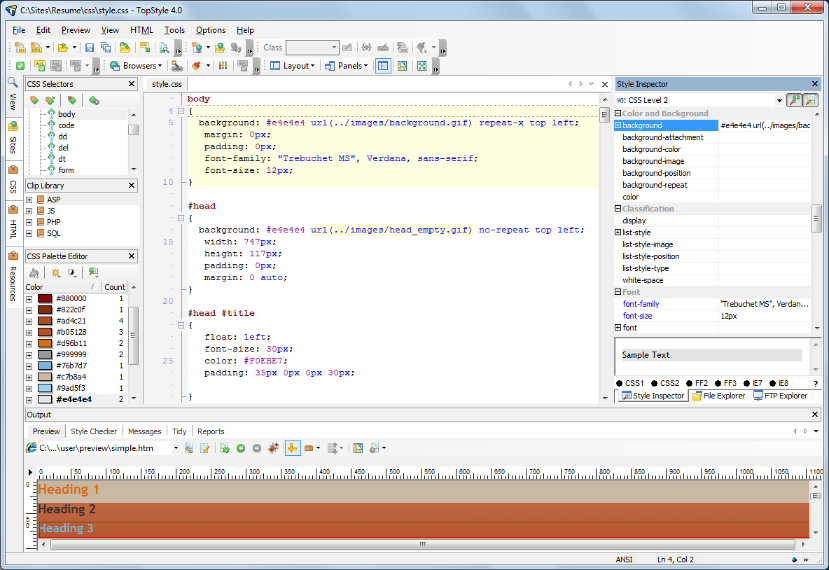 TopStyle Lite:
TopStyle Lite is actually a lighter version of the TopStyle Pro version. It allows you to edit and create CSS style sheets. Since, it's the basic version; it contains only a small subset of features aimed at casual users that just need basic CSS editing features. It offers an instant preview as well as a style inspector with support for different CSS and browser specifications.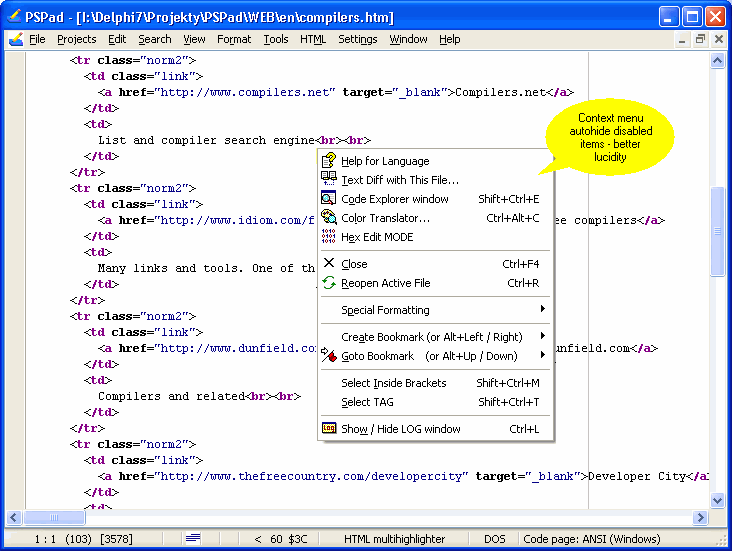 PSPad:
PSPad is a freeware programmer's editor for Microsoft Windows operating systems. It supports many file types and languages, with syntax highlighting. There are macros, clip files and templates to automate repetitive tasks. Some of its interesting features are- Integrated HEX Editor, Project support, FTP Client, Macro Recorder, File Search/Replace, etc.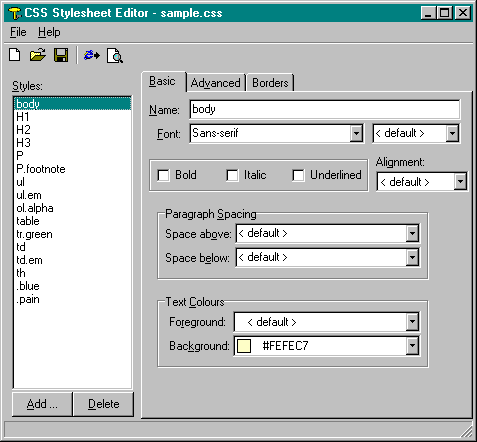 CSS Stylesheet Editor:
CSS Stylesheet Editor helps you to easily create and modify CSS stylesheets for use with HTML documents, without the need of knowing CSS syntax. It provides intuitive fields for all of the CSS properties you're ever likely to need.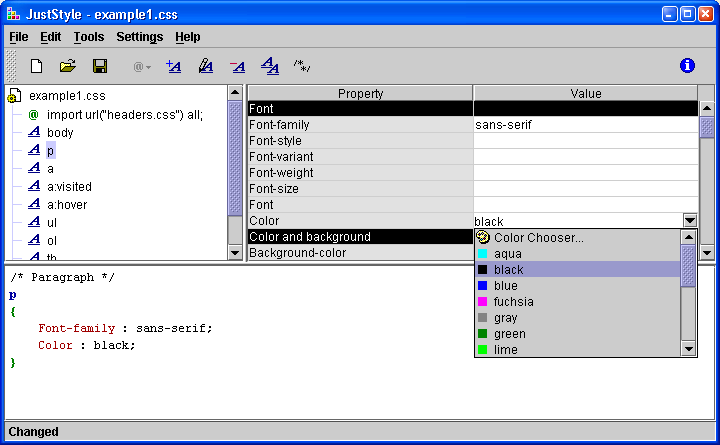 JustStyle CSS Editor:
JustStyle CSS Editor is full-featured, yet easy-to-use, software for webmasters. It is a specialized style sheets development environment, featuring everything needed to develop and deploy cascade style sheets. It is a cross-platform application. It works on different platforms, such as Microsoft Windows, IBM OS/2, Linux, Apple Mac OS, Mac OS X, etc.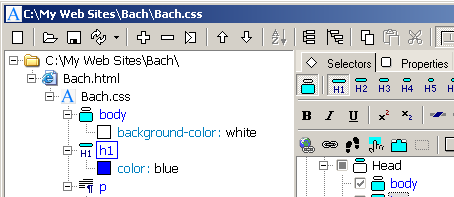 Astyle:
Astyle is a simple and easy to CSS editor. It gives a good graphic tree-type view of attachment files and the CSS structure. You also have a very good grouped view of properties and selectors.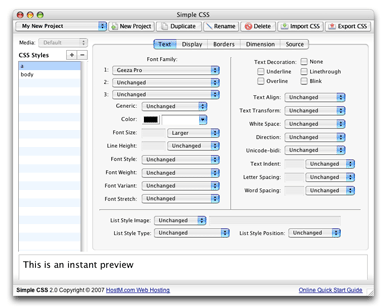 Simple CSS:
Simple CSS as it sounds is a simple CSS editor that helps you to create stylesheets from scratch, and/or modify existing ones, using a familiar point-and-click interface. Simple CSS is available both on Mac as well as Windows.
Notepad++:
Notepad++ is one of the widely used editors. It's mainly because it's free and supports several languages. It features a WYSIWYG interface.