---
How to Print First Row or Top Row on Each or Every Page in Excel
I don't use Excel that much but recently I had to use it. And, I decided to print the first rows in several pages. But, I didn't know how to print first row in every Excel page. But, then my friend guided me through this. Well, here's a small tip if you use Excel. It applies to Office 2007 and Office 2010.
How to Print First Row on a Page in Excel?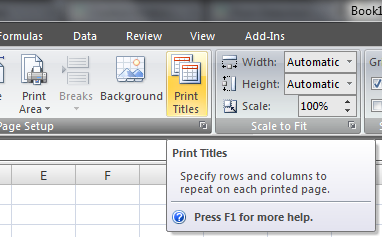 Start Excel, click on the Page Layout tab and then click on the Print Titles under Page Setup.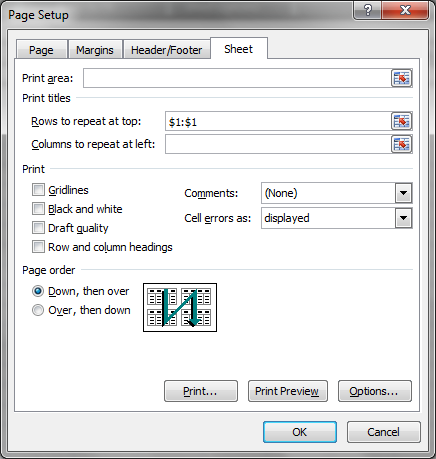 Under Print titles, click on the right side red arrow icon next to Rows to repeat at top.
Now, you can use the arrow to select the first row or the row that you want to repeat in each and every page that is printed.
Use the red arrow icon again and you will be taken to Page Setup screen. Click Ok.
NOTE: You can also include the row and column headings. To do so, you need to enable them under Page Layout> Sheet Options> Check Print under Headings. Now, go to Print Preview and you'll notice that the row and column header is being printed on all pages.