---
How to Unlock iPhone 2G with OS 3.1.3
If you are using iPhone 2G then there's good news for you! The latest operating system 3.1.3 can be jailbroken as well as unlocked on iPhone 2G. It's because the baseband doesn't get updated when you update the firmware. I just unlocked mine yesterday. Well, here's a short tutorial to unlock an iPhone 2G:
Files required:
iPhone 3.1.2 firmware
iPhone 3.1.3 firmware
Bootloader Files – bl39.bin & bl46.bin.
How to Unlock iPhone 2G with OS 3.1.3
Firstly, update your iPhone's firmware to 3.1.3 using iTunes.
Create a folder on desktop and name it as 'RedsnOw'. Download iPhone 3.1.2, 3.1.3 firmwares and redsn0w. Also, download Bootloader Files – bl39.bin & bl46.bin. Save all the downloaded files in this folder.
Now, connect your iPhone using the USB cable.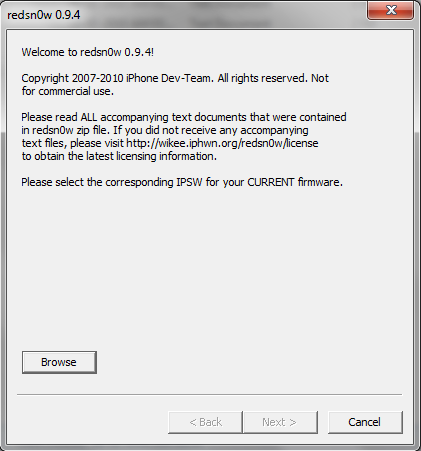 Start RedsnOw, browse the 3.1.2 .ipsw firmware file from the folder and click on 'Next' to proceed.
If you want to unlock the iPhone then select 'Unlock' option from the window. Make sure you also select 'Install Cydia'. Once done, click on 'Next' to continue.
A bootloader window will appear, perform the instructions given on the screen.
Once you finish with the above process switch off the device and click 'Next' to start with DFU mode. Put your phone in DFU mode by using screen instructions. (Hold the power and home button simultaneously and connect the cable. You need to hold them for 10 seconds and then release the power button while holding the home button. Hold until the phone enters into DFU mode.)
The redsnOw tool will automatically start the unlocking procedure. Just wait for few minutes to get your iPhone unlocked.