---
Windows Random Password Generator
Can't decide a strong password? Confused? Well, then here's a good Windows Random Password Generator- IObit. It allows you to create strong and random passwords that cannot be broken with ease. It includes options to include small letters, capital letters, numbers, and symbols.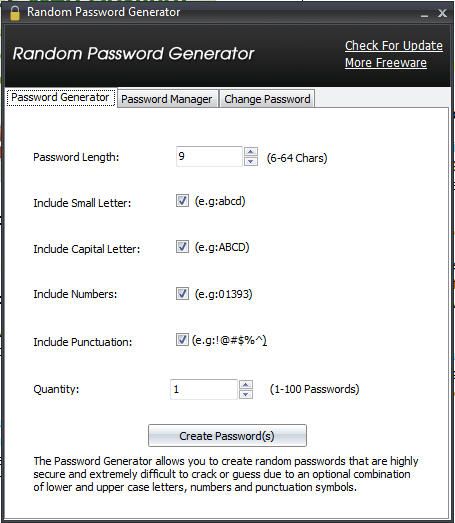 IObit Features:
-Create secure and random passwords with ease.
-Manage your IDs and passwords in a single place securely.
-Check the strength of the password.
-Access to Random Password Generator requires the right password.
Download IObit Random Password Generator