---
Convert Website into PDF
Ever wanted to read a website as a PDF file? I'm pretty sure you wanted to. But why would you want to do that? There are several reason for you to do so. Firstly, it's helpful if you don't have regular internet access. Secondly, if you don't have time to read the articles and would like to read it sometime later. Well, there may be other reasons too. So, let's speak about how you can convert a website into a PDF file.
Using Adobe Acrobat:
Ghacks mentioned about this trick of using Adobe Acrobat to generate a PDF file of the website. Adobe Acrobat isn't free. But, if you have purchased it already then it's not a problem. But, if you don't have it then download the trial version of Adobe Acrobat and install it.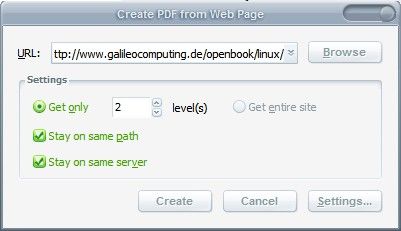 Now, click on Create PDF> From Web Page button. A menu opens asking you to enter the url. If you choose 'get entire site', you can download the whole site. It will take a lot of time though. It is also advisable to check the options 'stay on the same path' and 'stay on the same server' so that you will not end up downloading unwanted pages.
Using Online Website PDF Generator- PDF Newspaper: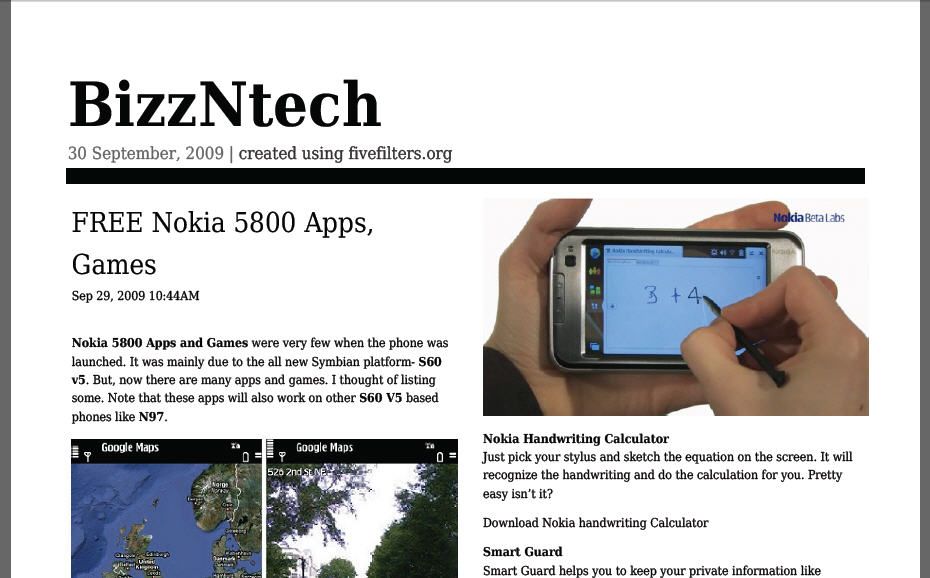 Blogote mentioned about an online website- PDF Newspaper that coverts feeds into a PDF. It's pretty easy to use. All you need to do is, just make a note of the feed URL that you want to download and go to PDF Newspaper and enter the link in the box (shown below).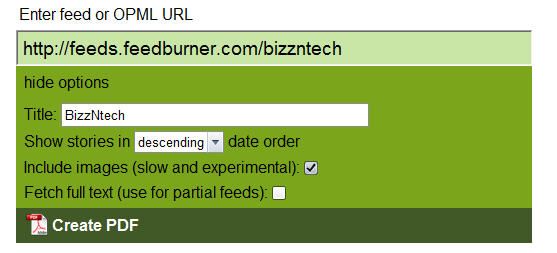 You can change certain options. You can set images to show in the pdf as well. It's fast and nice. Definitely worth a try!