---
How to Check if a Processor is 32 or 64bit
We usually look into big things and tend to forget how to do simple things. Well, this happens with almost everyone, me too! I got an email from a user asking me if his computer would install 64 bit operating system. So, I thought of writing this topic over here.
Before you get a 64 bit operating system you must make sure that your processor is 64bit. You can do so by having a look at My computer> Properties in Windows Xp, Vista and Windows 7. For Windows Vista and 7, here's how you check it:
Go to Start menu> Right click on Computer> Properties
Under the head- system, click on Windows Experience Index

Under the score click on 'View and print detailed performance and system information'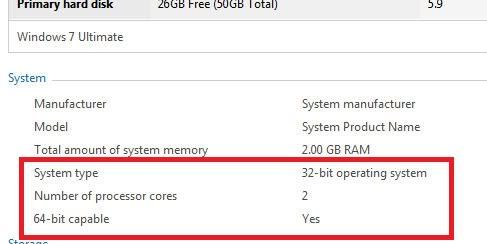 You'll get a detailed info regarding your computer. Under the head System, have a look at the system type and 64bit capable. The system type will state the type of operating system (32bit or 64bit) and if 64bit capable is 'Yes' then you can install any 64bit operating system. If it's 'No' then unfortunately you can't.