---
FREE Vexira Antivirus Professional 1Year Key
Today, while browsing I came across a free Antivirus mentioned on Raymond.cc. It's Vexira Antivirus Professional with 1 year genuine license key. I believe that you haven't heard of this antivirus before. Well, even I didn't. But, it's a pretty good antivirus solution which costs you around $35 if you would purchase it. The company also has a catchy slogan which says, "Without us, there is no defense".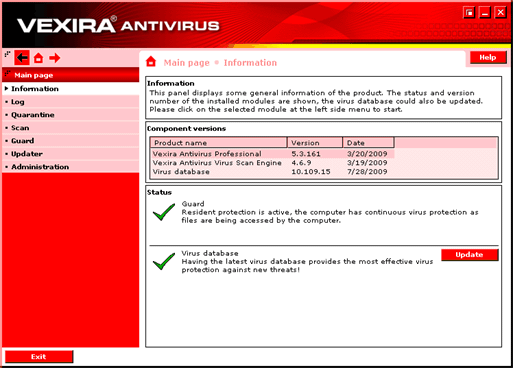 How to get Vexira Antivirus Professional 1 Year license key for free?
1. Firstly, download the latest version of Vexira Antivirus.
2. Once downloaded, run the installer to install it. During the installation you'll be prompted to enter the registration data.
3. Enter the registration data as given below and continue with the installation.
User name: ABJ Reader
Registration key: ESKSU-UMREA-A8CBT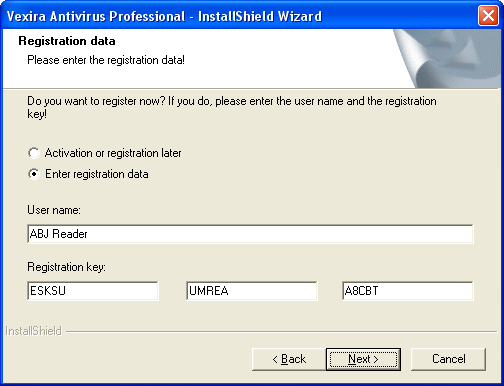 Vexira Antivirus features:
-Effective protection for your computer against viruses
-Easy to use, wizard style user interface
-Advanced user interface for experienced users
-Task oriented operation
-Incremental virus database update
-Manual, automatic and scheduled scanning
-Resident protection with pre-defined protection levels
-Task oriented, modular updates
-Intelligent quarantine for infected files
-Resident protection integrated into MS Office applications to protect everyday work
-E-mail protection integrated into MS Outlook
-Supports Windows Security Center
It's compatible with Windows 98, 2000, XP and Vista.
RELATED: Download Free Norton AntiVirus 2010 Beta