---
How to Get Windows 7 Edition Selection Menu
Now that Windows 7 RTM has already leaked over the web, I'm pretty sure most of you got your hands on it. Well, during installation you might have noticed that there is no Windows 7 Edition selection menu. Whereas, In Windows XP and Vista the user would enter the serial and the version that the serial reflected would be installed.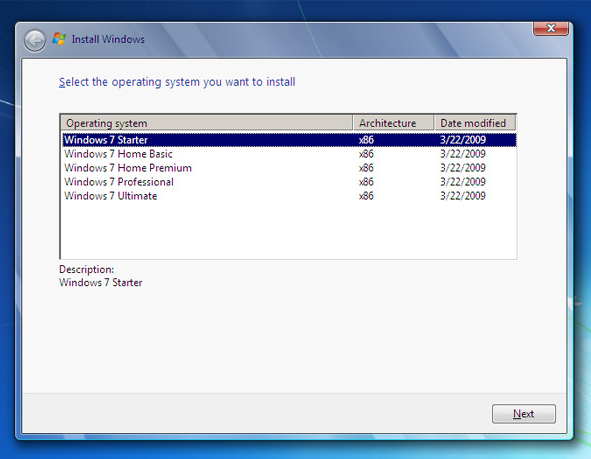 But, luckily the Windows 7 DVD is capable of installing all the Windows 7 Editions, i.e.; Ultimate, Professional, Home Basic, Home Premium and the Starter edition. But to enable Windows 7 Edition selection menu you need to delete a file known as ei.cfg which is located inside the 'sources' folder of Windows 7 Setup DVD.
How to get the Windows 7 Edition Selection Menu?
NOTE: Before starting with the below steps, make sure that you make a backup of the ISO.
1. Firstly, download Pismo File Mount and mount the ISO image of Windows 7 on a virtual drive.
2. Open the virtual drive in which you mounted the Windows 7 ISO.
3. Now, go to the 'Source' folder and locate 'ei.dfg'.
4. Delete ei.cfg to Enable Windows 7 Edition Selection menu while installation.
[via- blogsdna]