---
Facebook Desktop Chat Application
Nowadays we all have a lot of friends on Facebook but some of us just go there for chatting. Well, such people don't like to load the Facbook page just for chatting purpose as it takes a while to load. If that's the case then there's a Facebook desktop chat application known as Gabtastik.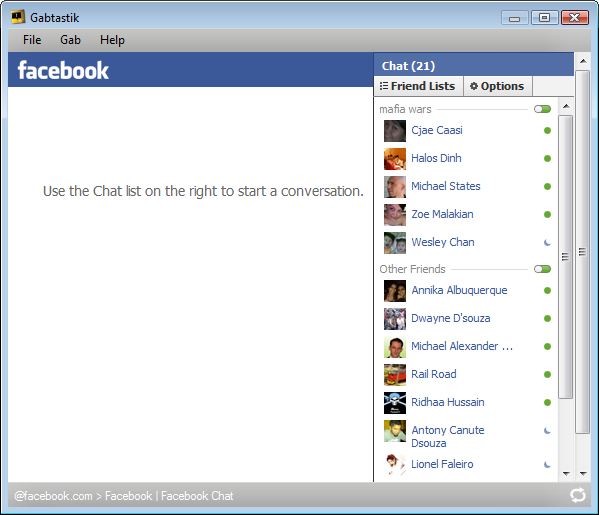 Gabtastik is a Site Specific Browser (SSB) for web chat services. Gabtastik lets you keep chat sessions open on your Windows desktop outside of your regular web browser, using minimal screen real estate and system memory. Gabtastik also lets you specify window display level and window opacity, and lets you toggle quickly between supported chat services.
It currently supports Facebook and Google Talk. It runs fine on Windows and OS X.
Download Gabtastik: Windows, OS X
RELATED: VisualSage- Get Facebook on Desktop