---
How to Protect a PC with Pen Drive
We all use pen drives for storing important data, pictures, songs, and several other things or maybe for ready boost in Vista. But there are several other uses of it which we still aren't aware of. You can use a pen drive to lock and protect your computer.
There's a small Windows app (just 700kb) known as Predator which helps you to lock and protect your PC when you are away. It uses a regular pen drive as an access control device. When the pen drive is removed from the pc, the pc gets locked. The keyboard and mouse will be disabled and the screen will darken. To unlock it you need to insert the same pen drive again. It's as simple as starting a car, in fact even easier!
How to use Predator?
Firstly, download Predator from below (link at the bottom of the post) and install it.
Launch the software by double clicking on the PREDATOR icon on the Desktop.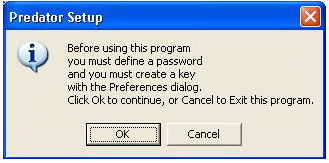 A dialog box will pop up asking you to enter a password and to prepare a USB flash drive. Now, Insert your pen drive and click OK to continue.
Note: The files on your USB drive will not be deleted nor modified in any way.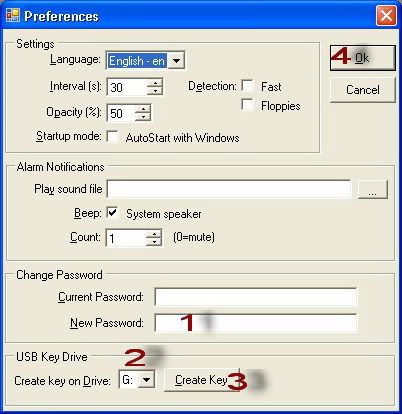 In the Preferences window; type the password of your choice in the "New Password" field. You will use it to unlock your session if you lose your USB key. You must enter at least 6 characters, letters, figures or signs. The password is case sensitive (uppercase and lowercase letters are different).
Check that the drive letter displayed under "USB key drive" actually matches your flash drive or choose the correct letter from the dropdown list.
Click the "Create key" button and then click "Ok"
The window will close and the software will be running in background. You can check this by looking at the padlock icon that flashes in the taskbar.
[via- Mytechquest]