---
Remove Malware with Combo Fix
Nowadays internet threats are increasing at a great pace day by day. To defend from such threats we need to have a good internet security and antivirus software. Browsing the web without having any internet security software is really dangerous. You never know when your computer gets infected with malware. But sometimes even after having a good protection software your computer still gets infected.
Few days back all of a sudden I wasn't able to launch Kaspersky internet security. It was really annoying! It was pretty much certain that my computer was infected. So, I tried downloading Hijackthis, SD Fix and several other tiny programs to fix and remove the malware but unfortunately I wasn't even able to launch them. This happened with all antivirus and malware removal tools.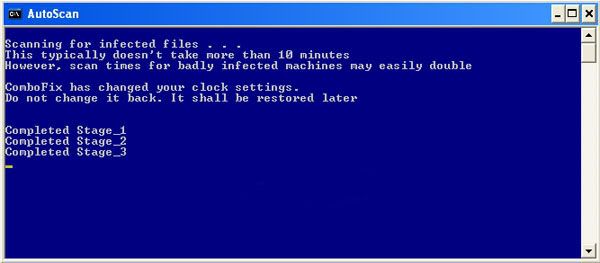 Later, I came across Combo Fix. It helps to remove computer viruses, worms, trojan horses, most rootkits and spyware. I booted the computer in safe mode and launched the program. it's pretty user friendly, it starts with a command prompt. All you need to do is simply follow the on screen instructions. It requested me to turn off my antivirus. I did so and then continued. Within few minutes it detected rookit and deleted it and restarted the pc. Once the pc was restarted everything was fine as normal. I was able to launch Kaspersky again.
Combo Fix is compatible with Windows XP and Vista, didn't try it on Windows 7. If you're suspecting that your pc has been infected then run this program in safe mode. Make sure that you save the below file with a different name like '123'. Sometimes the malware may not let it function properly if it detects it as a malware remover.