---
Download Internet Explorer 8 Final
The long awaited Internet Explorer 8 has finally come out of its Beta stage and is available for download since 4pm (GMT). Unfortunately, Windows 7 users will not be able to get the Internet Explorer 8 but don't you worry! You can download it from Microsoft Download Center.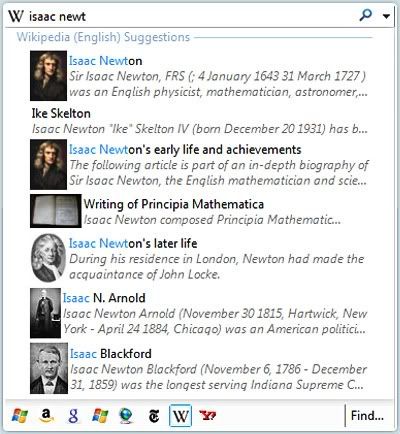 The all new IE8 hasn't changed much visually from the RC1 client. It has a few new features including a built in find bar to match Firefox and Safari as well Accelerators which allows you to request searches directly from elements within the page. There's another interesting feature known as Web Slices which will allow you to keep up with frequently updated sites directly from the new Favorites Bar. There are several other features like Enhanced Navigation, Increased Performance, Improved Favorites, Automatic Crash Recovery and History Management, etc.
Microsoft also claims that the browser is pretty fast. Here's what they say:
"We are now equal with Chrome and Firefox. In the past we have been slower".
The browser is available for free. You can download it from the link below.
Download Internet Explorer 8 Final