---
How to Enable/ Disable Windows Defender in Windows 7
Windows Defender is an undoubtedly a good program but if you have a good internet security solution then you wouldn't want Windows Defender bugging you in the background. If you're interested in disabling it then here's a brief tutorial on doing so:
Go to Start and type 'Defender' in the search box. Select Windows Defender from the items that appear in the menu.
Select 'Tools' from the main Windows Defender screen.
Select 'Options' from the Settings section.
From the left navigation pane, select 'Administrator'.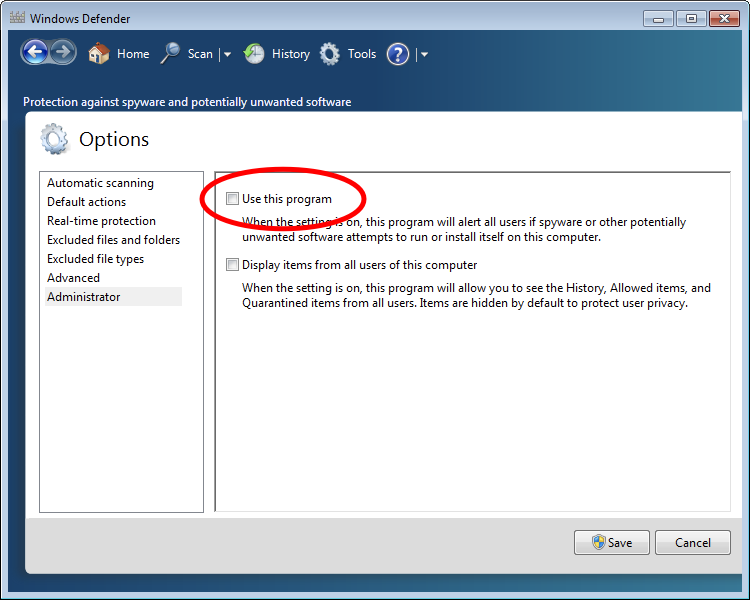 Now remove the check mark from the box labeled 'Use this program' and Click on the Save button.
Click 'Yes' when prompted to make the change. That's it! Windows Defender is now disabled, to enable it repeat the above steps and check the box 'use this program'.
[via-simplehelp]