---
FM Radio Tap- Taps Can Sing too!
Bathroom singers are you'll listening? Well, here's something of your interest. It's a tap with a FM Radio! If you look at the tap you might find it pretty ordinary. Well, don't forget that looks can be deceiving! The tap can be mounted on any bathroom slab. It's water proof too despite of having a radio within it, you don't have worry about water splashes.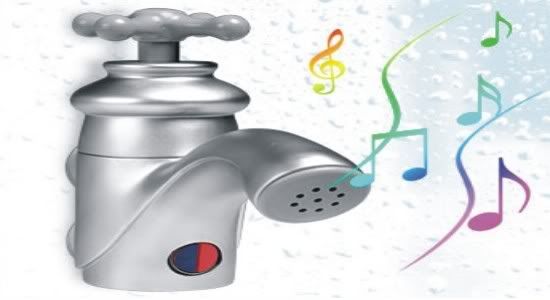 The FM Radio tap has fairly intuitive controls. For instance, to turn the radio on or to turn up the volume, simply turn the tap handle clockwise and anti clockwise to reduce the volume and for switching it off. If you want to change the station, just press the button. Pretty simple isn't it?
The tap is sure to get some visitors in your bathroom. If you liked it you can get one for under $20.
[via- Coolbuzz]