---
How to Create a Video Tutorial
Sometimes it's just not possible to explain every tutorial in text. In such circumstances we need to create video tutorials. Video tutorials are one of the best means to explain a tutorial. You can speak, add sounds, visual effects, etc. which makes the tutorial elaborate and easy to understand. Video tutorials can be created using a video cam or on your desktop itself. Today, I'm going to speak about a freeware known as Camstudio which allows you to record your screen and your voice. Ok, so let's start with the tutorial.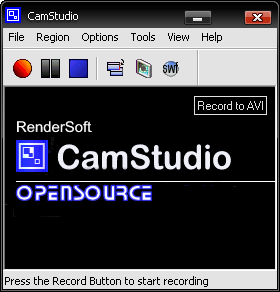 Firstly download Camstudio from here and install it.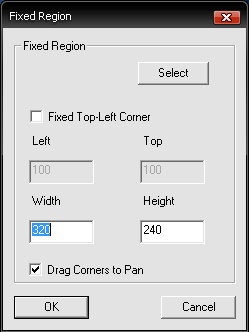 Configuring basic settings:
Start Camstudio and go to Region> Fixed Region. Here you can set a custom video size. The default will be 320*240px. You can also select the option "Fullscreen" in order to capture the whole screen.
Adjusting Cursor option- Click on Options> Cursor options. Here you can select or deselect the cursor from appearing in the video.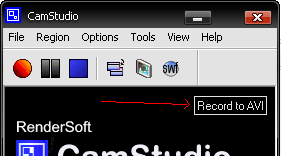 Video formats- You can record a video in two formats- .swf and .avi, you can choose your format by clicking on the round icon having swf written in it (It's below the view option). Once you click on it you can see the "Record to AVI" change to "Record to SWF".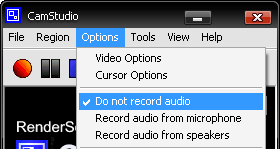 Recording audio option- You can record audio either from speakers or from microphone. You can enable or disable audio recording by going to options and selecting "do not record audio", "Record audio from speakers" or "Record audio from microphone".
Recording/ Capturing a video:
You can now start recording a video by clicking on the Record button which is round and red in color. Once you click on it you'll get a video size box/ region( it will appear if you have selected a region in options and not fullscreen). Drag the box to your preferred place and left click. The video recording will start immediately. To pause click on the "Pause" button and to stop click on the "stop" button. Once you stop, you'll be prompted to save the video. Choose an appropriate name and save location for your video. Now you can play the saved video in Windows media player (if its .avi) or FLV player (if its .swf). Hope you liked the tutorial, have a nice time creating a video tutorial.