---
Free KIS 2009 (Kaspersky Internet Security) 1 Year License Key
I have been using Kaspersky for more than two years and I must admit that it's the best one I've used so far. It has never let me down in any circumstance. It kept my computer safe from internet threats. It dealt with Viruses, Trojans and other hacker attempts really well. Till today I was using KIS 7 and was planning to get a KIS 2009 but luckily while browsing I came across an awesome promotion blogged by Raymond through which you can get a KIS 2009 1 Year license key absolutely free of cost! Just follow the below steps carefully to get one for yourselves.

Firstly, click here to go to the promotion page and click on the blue link that says "To get free protection, go to the Kaspersky Barclays offer page".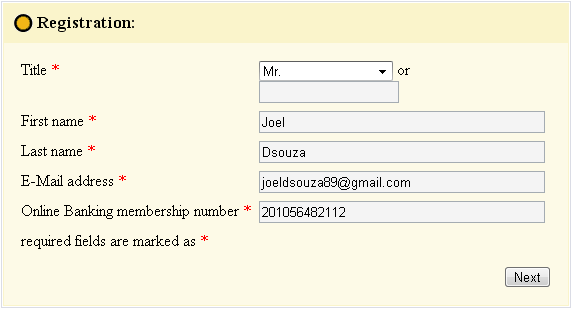 Now you'll be taken to a new page where you'll have to fill a short form. Enter your first name, last name and your email address. Now, you'll notice that there's a box with the field "Online Banking membership number", you can fill it with any 12 digit number starting with 2010. Once you finish filling the form click "Next".

An Email with the subject "Register with Kaspersky" will be sent to the email ID you stated in the box. It will contain a link. Click on the link and you'll be taken to a new page. Now, simply click "Next" in the green box. The Kaspersky License will be sent to your Email ID.
Now log into your mailbox. You should find a mail with the subject "Your Kaspersky Activation Code and download instructions", it will contain your license key.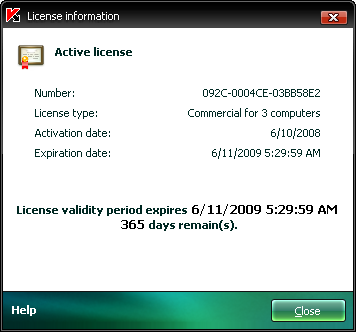 Lastly, download and install KIS from here. Follow the on screen instructions. When you arrive at the activation part just enter the activation code that you got in your email. Voila! That's it! You got 1 year free KIS 2009 license.
NOTE: I have no idea about this promotion period, it may expire any moment, so the sooner you get the better it is.
UPDATE (22/04/09): If you'll missed it no probs, you still have a chance to get a free 100 days KIS 2009 license. Click here to read.