---
Upload files/photos/videos to Flickr, Picasa, Youtube, Facebook, etc Using Firefox Universal Uploader
Firefox Universal Uploader is a Firefox addon which allows you to upload any file, photo or a video to Flickr, Picasa, Youtube, Box.net, Facebook, Webshots and OmniDrive. Now you don't have to go through the pain of going to every website separately in order to upload your files, you can do it easily using the great Firefox addon. It not only allows you do upload files, you can also download them. Uploading files is really easy; you can do it in just a single click!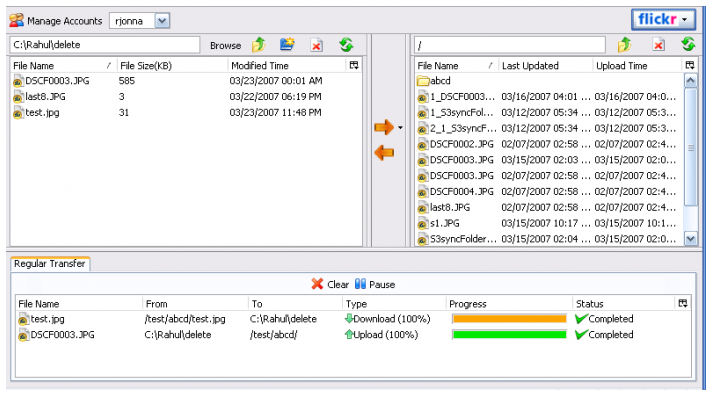 Features of Firefox Universal Uploader:


Upload files in just one click.
Upload any number of files at a time.
Single Interface for uploading files to multiple websites.
Ability to add multiple accounts and upload files individually.
The upcoming version of this addon will include some additional features and support for new services like the ability to upload videos to Google Videos. So keep watching! New version may arrive any time.