---
Make your Own Clock using The Meaning of Time
The Meaning of Time is an awesome concept clock designed by Bomi Kim. So what's special about this clock? Well, it's just the centre part of the clock which holds the hour and the minute hand. So you can make your own clock using your own hour and minute hand. Ok so the question is what can you stick in to it? Well, you can use a stick, a pencil, pen, or maybe a spoon. Oh well that may be just too much.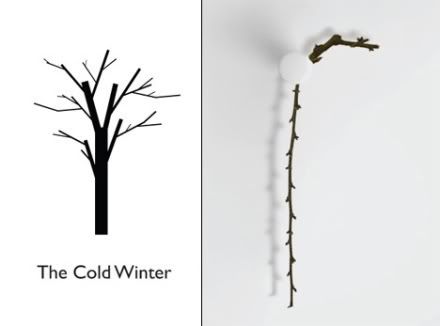 The Meaning of Time is pretty cool to represent a particular day, a season or anything for that matter. For instance let's assume it's Valentines Day, we can place two roses in to it to get a Valentine's Day feel. Say if it's cold winter, we can place two small dried up branches into it. Hmm now I know why the designer named it 'The Meaning of Time'
This is clock is certainly awesome, I wish I could see one hit the stores in near future.
[via- slashgear, yankodesign]