---
Two Apps to Help you Find and Get Free Wifi Access
Wifi is a wireless technology used to connect to the Internet. A Wi-Fi enabled device such as a PC, game console, cell phone, MP3 player, PDA, etc can connect to the Internet when within range of a wireless network connected to the Internet. People who carry various gadgets like cell phones, PDA, laptops, etc to various places find it difficult to locate and access the wireless access points. Here are two free applications which allow you to detect and access Wi-Fi:
JiWire:
JiWire is the leading Wi-Fi advertising network, delivering premium, location-driven Ads for Access™ at premier Wi-Fi locations. JiWire's breakthrough advertising platform, built upon its worldwide registry of over 200,000 verified public hotspots and municipal networks, solves the challenges inherent in delivering both national and location-targeted advertising across a variety of locations and devices. The unique platform, combined with JiWire's high-powered ad sales force, offers Wi-Fi providers and manufacturers a plug-and-play revenue stream, while giving marketers highly-targeted advertising opportunities.
JiWire Wi-Fi Hotspot Finder helps to find both free and paid Wi-Fi hotspots. It is available for three platforms- Skype, Windows XP and iPhone. It locates you on the basis of your IP address; it may not be accurate all the time though but works well with most of the major cities in the world. Using this app you can register a hotspot by a single click.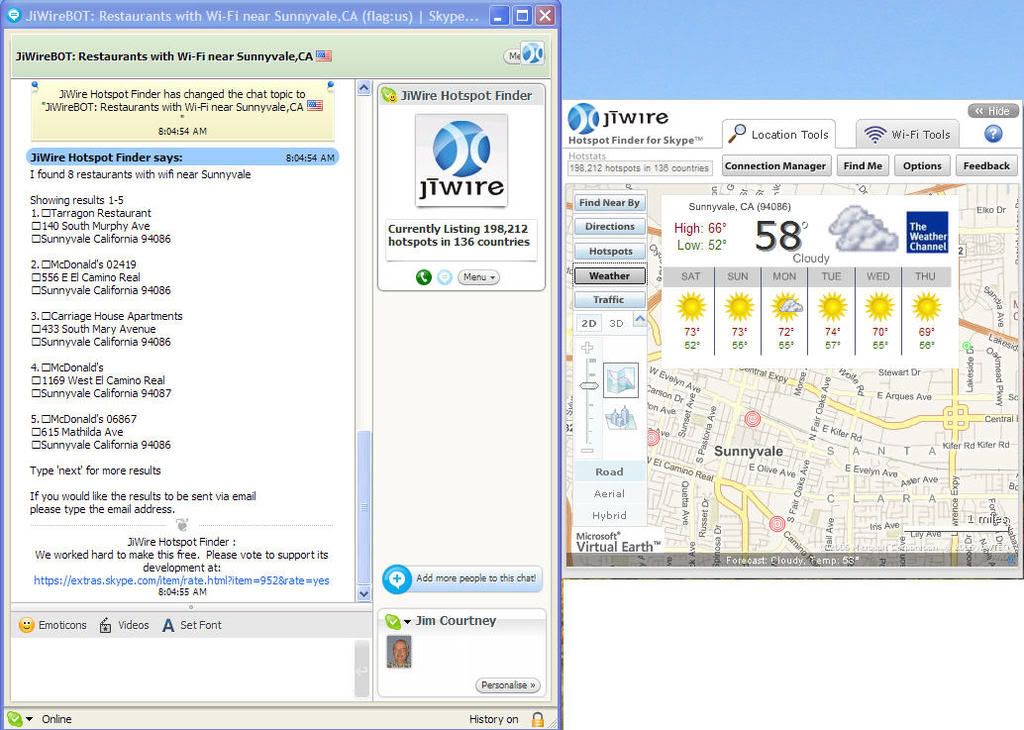 Download JiWire Wi-Fi Hotspot finder for Skype, Windows XP, iPhone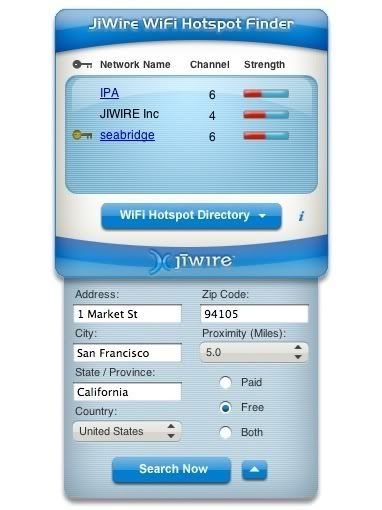 There is also a JiWire Widget for Mac OS X Tiger, you can get it here.
Easy Wifi Radar:
Easy Wifi Radar helps you to find and connect to open wireless access points around you with a single click. It scans the network around you and looks for open WIFI hot spots and automatically connects to it and then opens a web page automatically to check the connection. Check out the below video to see Easy Wifi Radar in action.
[via-digitalprank]