---
How to get the Vista Breadcrumbs Bar in Windows XP
You might have seen the unique Windows Vista navigation feature referred to as "breadcrumbs". Some of you might have liked it as it allows you to have a much better view of the folder's contents. Well, now Xp users can use this feature too. There's a small app known as "QTAddressBar".

Follow the below instructions to install it:
1. Download QTAddressBar from here (official site) and extract it.
2. Double click to start the installer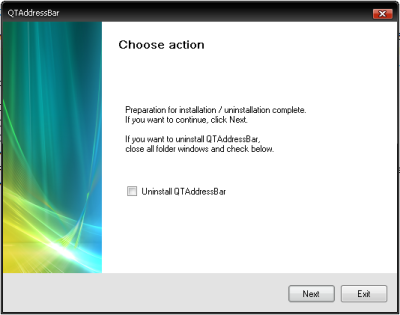 3. Click the Next button to register proceed with the installation.
4. Now you need to log off and on.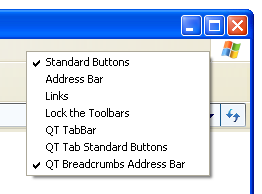 5. Right-click on the toolbars area and do these two actions and choose "Deselect Address Bar"
6. Now select the "QT Breadcrumbs Address Bar"