---
6 iPod Shuffle Alternatives for Less Than $50
Today, Apple slashed its 1GB Apple iPod Shuffle's price to $49. So far this is the lowest price offered by Apple on 1GB iPod shuffle. But nowadays there are many other mp3 players which can be bought for less than $50. Some of them even have higher storage capacities. If you don't really care about the price tag then you'll get an Apple iPod Shuffle straight away. But if you would like to get something more than the Apple iPod Shuffle for the same price then here are a few mp3 players: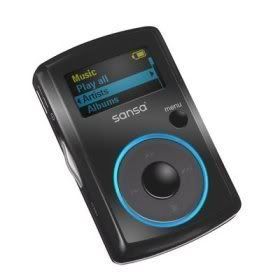 The Sansa Clip Mp3 player is sleek and awesome. The blue backlight behind the control dial is one thing which makes it look great. This player offers a lot more than an Apple iPod Shuffle. It includes a digital FM tuner with 20 preset stations voice recorder w/built-in microphone. It supports MP3, WMA, secure WMA, and Audible audio file formats. It has a storage capacity of 1GB. It is priced at $35.84.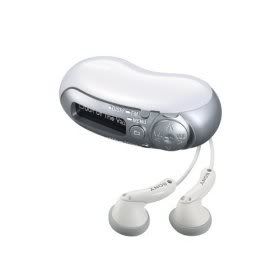 Sony NW-E305 Walkman Bean MP3 Player:
The Sony's Bean MP3 player has a great design and fits very well into your hand. It has a built in USB plug which can be directly connected into your USB port, so you don't need to worry about a USB cable. It has a battery life of around 50 hours. The player has a storage capacity of 512MB which is lesser than an iPod Shuffle but if you consider the price tag of $31.99, the Sony's Bean MP3 player is a good deal.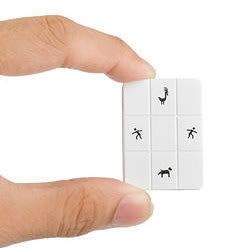 Brando 2GB Chocolate MP3 player:
The Chocolate Mp3 player is one of the smallest mp3 players I have seen. It is 30 x 43 x 10mm in size. Pretty small isn't it? If you ask me its weight, oh well its feather light. It weighs just 12grams! It has a storage capacity of 2GB and is priced at $39.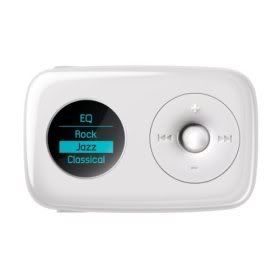 Creative Zen Stone Plus 2 GB MP3 Player:
The Creative Zen Stone Plus Mp3 player has a storage capacity of 2GB. The player has a FM radio with 32 preset stations; Voice recorder; Stopwatch, clock, and countdown timer. It has a Li-Ion battery which can play continuous music for 9.5hours. It also comes with 1 year warranty. Considering the features and price of $40.97, it's certainly a great deal.
Philips SA4020 2GB MP3 Player:
The Philips SA4020 has 7 color backlight displays which looks really cool. It's pretty sleek and has a great black glossy finish. It is powered on a single AAA battery and has a storage capacity of 2GB. It is priced at $44.99.
SanDisk Sansa Express 1 GB MP3 Player:
The SanDisk Sansa Express MP3 Player has something unique from the above players- a microSD expansion slot! So if you feel that you have less storage place for your music then you can pump it up with a microSD card. The player also has a Digital FM tuner with FM recording. It is priced at $36.41.