---
5 Ways to Use the Internet through Email
There are a few companies and organizations which don't allow their employees to access the internet. They are only provided with some basic facilities like email. If you are quite tricky and intelligent then there are a few email addresses which help you to browse certain sites, get daily news updates, upload videos, share pictures, PowerPoint presentations, etc.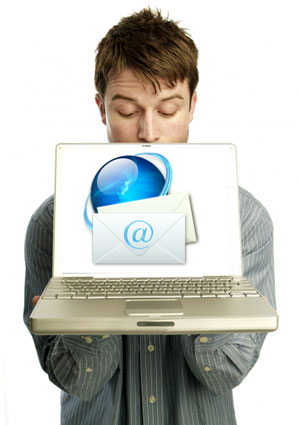 Here are 5 such email addresses which enable you to do so:
1. To view a webpage in your email:
www@web2mail.com
You can view a webpage right in your email. Great isn't it? All you need to do is send an email with the URL of the web page in the Subject field. For instance: www.bbcworld.com
2. Upload YouTube videos:
…@mms.youtube.com
If you are a YouTube member then you can go here to create an mms profile. Now with this email address you can upload any YouTube video from your pc, iPod, etc.
3. Convert PDF file into text:
pdf2txt@adobe.com
You can use the above email address to convert a PDF file into text. All you need to do is send the .PDF file as an attachment to the above email address; they'll convert it into text and send it back to you.
4. Web slide-show of .PDF and PowerPoint presentations:
upload@upload.slideshare.net
You can use the above id to create a web slide-show out of your PDF and PowerPoint presentations for your friends and family. All you need to do is just email the files to the above id and they'll turn it into a web slide-show.
5. Dictionary definition and synonyms of any word:
wsmith@wordsmith.org
The above email id is really handy. You can get the dictionary definition and synonyms of any word by sending an empty email to this email address. Make the subject line as: define myword.