---
Bandwidth Monitoring Tools for Windows
Most of you don't have unlimited connections and hence would like to view your internet usage everyday in order to make sure that you don't cross your usage limits. Here are a few tools which will help you to keep an eye on the amount of data you're downloading and uploading every day: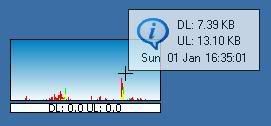 BitMeter – BitMeter is one of the best bandwidth meters available, it allows you to visually monitor your internet connection by displaying a scrolling graph that shows your upload and download speed over time. You need to install .NET Framework in order to use this.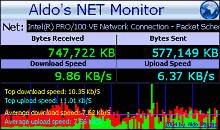 Aldo's Net Monitor – Measure your Internet bandwidth, CPU and Memory usage with this compact network traffic and performance monitor for Windows 2000/XP. It's ideal to monitor the network traffic of your P2P programs like Kazaa, Ares, Emule, µtorrent, etc. Compatible with XP and 2000.There are various windows modes to choose between. You can also minimize it to system tray.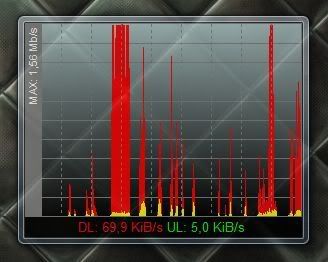 Netmeter – NetMeter is a small, yet versatile, customizable and free network bandwidth monitoring program.