---
Crysis Benchmarking Tool
The Crysis Benchmarking Tool is a tool created by MadBoris which lets you test how custom settings run on your system. It provides the ability to queue up many runs and will provide detailed results for each test as well as an overall summary with accurate averages. The tool works with demo as well as retail versions of the game.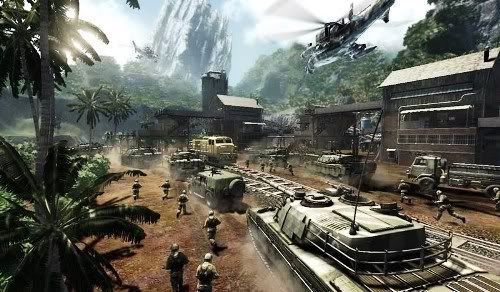 You can download the tool from below:
Download Link 1
Download Link 2

There is no installer/uninstaller, just unzip and double click to use.
Features:
Run a variety of tests all at one time.
Choose windowed, 32/64 bit, DX9/DX10 tests.
Logs setting details for each test run plus provides a summary breakdown (with averages if 3 or more loops).
Supports custom demos.
Allows pause/resume by hitting spacebar, between runs.
Auto-save all benchmark runs in Autosave folder.
Allows Copy/Paste from results window.
Save and import a queue of runs for ease of retesting.
Allows image quality comparisons by taking a screenshot on each run at certain frame(s).

How To Use:
Simply queue up several different runs mixing settings, resolutions, antialiasing levels and click "Begin benchmark Run".
You can add a frame number where screenshots can be made on every frame for comparison. Use Negative numbers to make a screenshot on every N frame (ie: -399). Hit view button to view them.
For advanced users you can add custom cvars or import a cfg file that will run globally on all tests.