---
Earn Money With MegaVideo
Megavideo is a video sharing website which lets users upload, view, and share video clips and earn money as well. Megavideo is owned by the owners of Megaupload. Megavideo operates from Hong Kong and is financed by AdBrite. Megavideo claims that it is a Youtube killer.

10 reasons to use Megavideo:
1. Video publishers can earn money through a rewards program
2. Publishers can also earn money through AdBrite in-video advertisements
3. Users can move the playback position to anywhere in the video
4. The website supports twenty languages
5. The video player can be customized to match the designs of websites where you want to embed
6. There is no maximum playtime for video uploads
7. Video conversion takes no more than 30 minutes
8. Videos can be uploaded in batch
9. Original video files can be downloaded
10. Megavideo loves you more than YouTube
Megavideo aims to generate revenue by charging people for premium features. Each premium member needs to pay at least $10 per month. Premium members get more features as compared to the ordinary users. A premium member can upload videos of file size up to 5 GB. In addition to this their uploads get prioritized before regular members.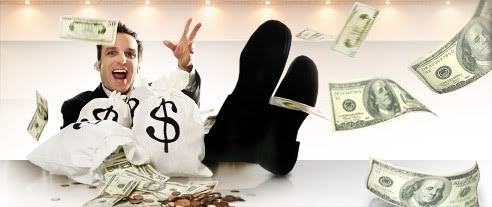 How you can earn with Megavideo?
Megavideo offers prizes for collecting reward points. Each video that you view, you get one reward point. The more points you collect the better prizes you get. The prizes offered by Megavideo are as follows:
10000 reward points: One month premium membership
50000 reward points: 6 months premium membership
100000 reward points: One year premium + $100 USD
500000 reward points: Lifetime platinum + $500 USD
1000000 reward points: $1500 USD
5000000 reward points: $10000 USD
The rewards are subject to certain terms and conditions, you can view them here.