---
Unlock Your Android Phone using Volume Buttons
Tired of pressing the power button to unlock your phone? Or, you want to be different from others and press some other button? Well, whatever maybe the reason, if you want to stop using your phones power button to unlock your phone, then you can easily do it using certain apps. I'll mention two apps that will give you the power to control your Android phone according to your wish.
No Lock is a free app that is intended for preventing the lockscreen from appearing on your phone. In short it disables the lock screen. To unlock your phone, you need to simply click on the lock icon. That's it! One touch and you have unlocked your phone.
Apart from this interesting feature, this app also allows you to set the unlock function on the volume buttons instead of the power button.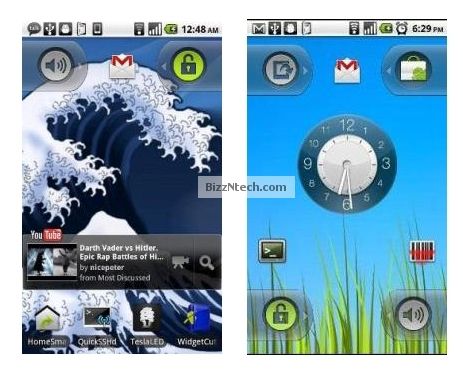 WidgetLocker Lockscreen is a paid app and includes some amazing features. You can customize the entire lockscreen with this great app. You can place the sliders wherever you want, change the functions of the sliders, move widgets according to your wish, change the size of widgets, etc.
With this app, you can also set the phone to wake up when you press the volume buttons.