---
View Normal Version of a Website on iPhone, iPad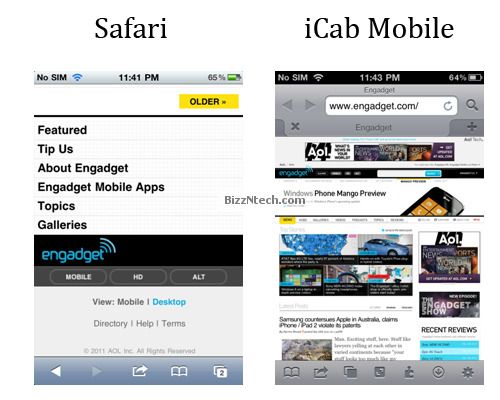 The above pic shows engadget.com opened in both browsers- Safari and iCab mobile. In Safari, you can see at the bottom of the page there is a link to open the full version of the website. For this website you don't need another browser to open the full version of the website. Simply clicking on that link will take you to the normal version. However, as I mentioned earlier some websites don't provide that option. Just for the sake of opening the normal version of the webpage without clicking that option I opened the same webpage in iCab mobile.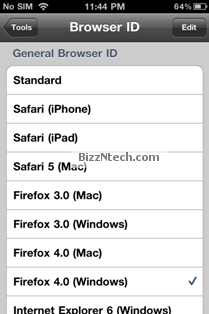 To do this, you need to go to browser settings and change the Browser ID. I changed it to 'Firefox 4 (Windows)'. This will make any website believe that you're accessing the website from your computer using Firefox 4 and hence you won't see the mobile version of the webpage again.
This seems to be an easy solution but I hope there was some free alternative to fix this problem.
Pages: 1 2