---
How to get via iPhone Status on Facebook
It's been a few months since you noticed 'via iPhone' below someone's status message in Facebook. Even though you own an iPhone and you update the status from there, you won't be able to see 'via iPhone' below the status message. This is simply because Facebook has stopped displaying the name of the device below the status message. However, if you are using a Blackberry, you'll still see 'via blackberry' below your status. Now, that's something unfair and not acceptable! Well, if you are still interested in getting the 'via iPhone' so that can stand up and proudly say indirectly that you own an iPhone, you can still do it! Here's how you do it: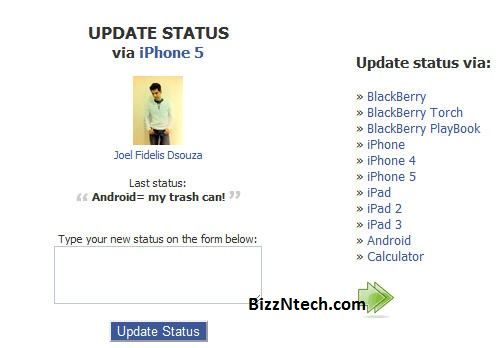 Using viaiphonelima App
Viaiphonelima is an app on Facebook that allows you to get the 'via whatever!' below your status message. It not only includes 'via iPhone' but several other options like iPad, iPhone 5, Calculator, Blackberry, etc.
To update a status, just go to viaiphonelima app and update your status by entering it in the box. Once done, click on 'update status'. Easy, isn't it?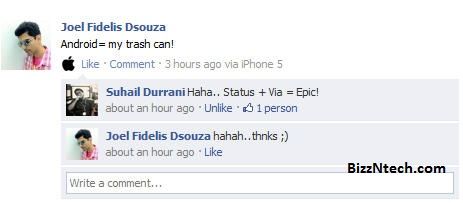 Once your status is entered, it should look like above on your wall.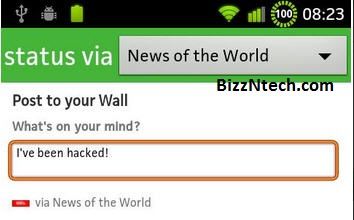 Android users can get it too!
If you're using Android, install Status Via from Android Market. This app allows you to do the same job as the above FB app. The interesting thing about this app is that you can enter via anything! This is fun!