---
The Impact the iPad has had in Medicine
The development and innovation of technology has been a revolutionising force in all facets of business, education and entertainment. However, in 2010 the iPad was launched and it quickly became one of the most demanded consumer devices, with about 8 million units sold in the first few months. A year later the new and improved iPad 2 was introduced, boasting a slimmer and lighter device as well as increased memory and a more powerful operating system. With the availability of several medical applications, one of the industries that have seen an increase in the use of the iPad is healthcare. The impact that the iPad has had in medicine are many and they have led to more efficient and functional patient care.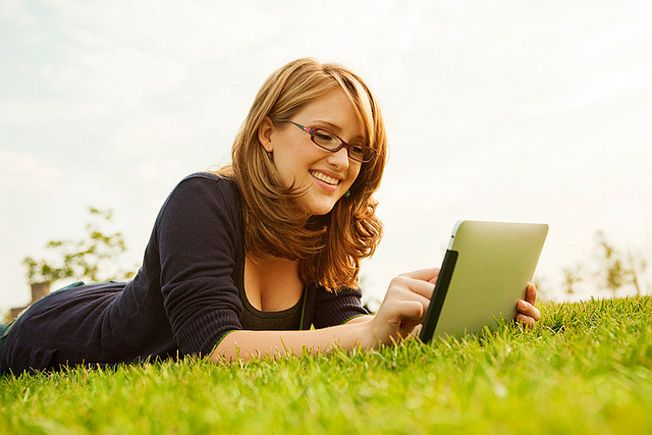 Widespread use of the iPad in medicine
Since its recent introduction to the market, the iPad has had a tremendous impact in medicine with studies showing that the usage by medical practitioners increased by about 20%. The iPad is also adopted in many areas of medicine, including orthopaedics, cosmetic dentistry and radiology. The use of the iPad has led to changes in how the medical team and the patients interact, how medical records and information are processed and how physicians and medical facilities can better improve patient care. In addition, many medical schools have opted to have their students use iPads as a part of their training.
Some of the benefits of using the iPad in medicine include:
Providing medical practitioners with a more user-friendly and organised system of recording and retrieving information and records, resulting in simpler patient care.
Having easy access to several medical applications such as drugs, anatomy, patient care, reference dictionary and diagnosing cases, writing prescriptions and helping doctors to be more accurate with their diagnosis.
Being able to easily read results such as X-rays, diagnostic images and MRI's because of superior quality display screens.
Providing versatility to medical care and improved communication with staff since the iPad that is placed at the patients' bed may be used by many levels of medical practitioners.
Having an efficient and effective device to engage patients while you educate them and explain their medical issues and treatment
Entertaining patients while they wait in the exam room.
Having a simple and easy to use device that provides a shorter learning curve since many doctors already use smartphones.
Getting longer battery life and avoiding the need to have the iPad plugged into an AC adapter. Having a practical device that is light and easy to transport.
Notwithstanding the positive impact of the iPad on medicine, there are a few drawbacks to note. There is no mouse and the touch screen device may affect the speed and accuracy of inputting data. In addition, there are no capabilities to use flash videos in order to interface with the internet and earlier versions do not have a camera. Other concerns relate to its durability and keeping the iPad contamination-free.
There is no doubt that the iPad has had an impact in medicine and there is increasing growth in its usage by healthcare administrators, practitioners, students and educators. With its cost effectiveness, portability and accessibility features, the iPad has simplified and improved how medicine and patient care is administered. However, with technology evolving ever so quickly, there is anticipation for new developments that may further improve how the iPad impacts medicine.
Bio: Richard is a contributor to many websites, including those concerned with health, dentistry and technology. He welcomes your visit on Twitter at @thefreshhealth.