---
How to Close all Apps Running in Background in iPhone 4 with one Click
The iOS 4 on the iPhone 4 has the ability to multitask by running apps in the background. This is undoubtedly an interesting feature but at times may drain battery. So, most of the iPhone 4 users like to close the apps running in the back pressing the home button twice and clicking on each app separately to close it. Well, this is certainly tedious, isn't it?
What if you could close all the apps in one click or tap?
You don't need to use RemoveBG with SBSettings button anymore to get rid of all the apps. There's a better alternative known as KillBackgroundapps. It allows you to close all apps running in the background with one single click.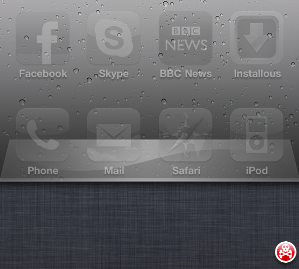 There is a small red button at the bottom right corner of the screen that allows you to terminate all running apps. Ever since I got this app, I have saved time. I don't have to close more than 20 apps running in the background separately! If you are interested in getting this, you can download it for free on Cydia.