---
Facebook Submit Button Gone! How to Get it Back?
Recently, when I was using Facebook I noticed that the submit button had disappeared. Confused? I'm talking about the Facebook submit comment button while posting a comment. Well, Facebook actually removed the 'submit' button but introduced a new option that allows users to edit their comment which wasn't possible earlier. This sounds great but there's one thing that's really annoying! If you want to type a big message in the comment box and if you hit the enter button to start a new paragraph, BAM! The comment is posted!
You can actually type in a new paragraph by holding the shift button and then pressing enter. I just found this buried in the Facebook Help Pages! Well, if you are really missing the Submit button then here's how you can it back: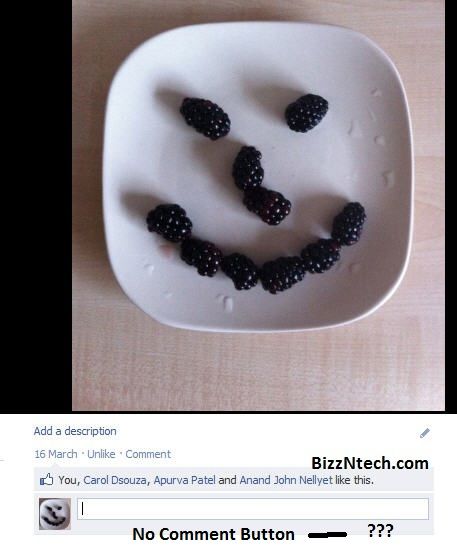 Facebook Submit Button Gone! How to Get it Back?
I came across a javascript that fixes the Submit button right back in place where it should be! This javascript works on Opera, Firefox, Chrome, IE and Safari.
To install it on Opera, go to Menu> Settings> Preferences> Advanced> Content> Javascript Options. Browse and locate the javascript folder where you have saved the above script.
To install it on Firefox, download and install the Greasemonkey Firefox addon from here and restart the browser. Enable the addon and then download the script and install it.
Download Javascript for the Comment Button