---
Best Websites to Compare Prices in UK
Whenever we come across similar things or better things we tend to compare them. Comparison is essential especially when we are buying things. We all like to compare different stuffs as there is always a better option. The online shopping trend is growing at a rapid pace for the past few years. There is a lot of competition online with the growth of several online stores. If you buy a lot of stuff online then should definitely consider comparing prices. You might have heard of many websites that allow you to compare prices. In this article, you'll find out some of the best websites to compare prices in UK.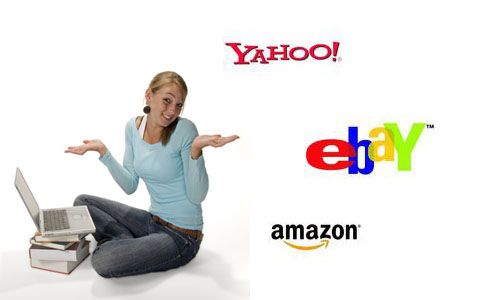 Best Websites to Compare Prices in the UK
Shopping.com
Shopping.com has been one of the most widely used websites for comparing products. I like the way the reviews are organized based on ratings. It's something similar to Amazon.co.uk. If you click a product, you can see reviews of that product right below the product and the comparison of prices from different sellers on the right hand side.
Ciao.co.uk
When it comes to price comparison, being in the UK I would definitely choose Ciao. Ciao is a multi-million-strong online community that critically reviews and rates several products and services. It offers a much broader scope of comparison. If you are interested in comparing prices in Europe then Ciao is a good option.
PriceRunner.co.uk
PriceRunner is a popular website for comparing prices in UK. I have used it many times to compare prices. You can compare prices of different types of electrical goods and appliances. It features a really good and user friendly design and you can compare prices of stuff on different web sellers within seconds!
Kelkoo.co.uk
I find Kelkoo to be much more organized that PriceRunner. Kelkoo is pretty useful if you are comparing prices in the Europe as you can compare products in 10 countries across Europe. It saves consumers an average of 15% off high street prices.
TestFreaks.co.uk
TestFreaks is really useful if you are interested in looking at reviews from consumers and others. You can not only look at reviews but also compare the products from different sellers online. If you are interested in buying computer hardware or accessories, digital cameras, television, etc then this is a definitely a good place to look at.
Shopzilla.co.uk
Shopzilla is useful if you are comparing household appliances and sporting goods. They also give ratings for the stores apart from the reviews and ratings for the products. The reviews for the products can be seen in a small box when you click on the review button. This allows you to see other similar products as well instead of just seeing one product like most other websites.
So, which one do you think is the best website to compare prices in UK? Do, you have a better option than the ones above?