---
How to Turn on Home Sharing in iTunes
Home sharing allows you to transfer and stream videos, music and more with other computers on your local network. Home Sharing requires you to use iTunes 9 or later, have an Apple ID, a Local Network connection (Ethernet or Wi-Fi) and an Active Internet connection. Here's how you turn on Home Sharing in ITunes.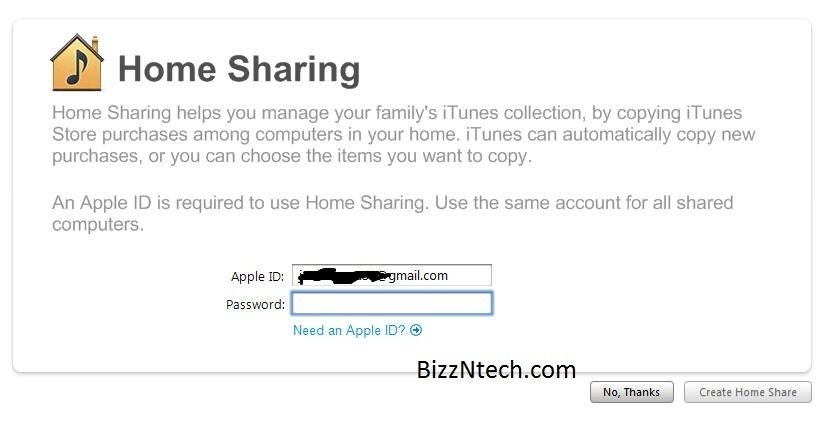 How to Enable or Turn on Home Sharing in iTunes
Start iTunes and login with your Apple ID
Now go to Advanced> Turn on Home Sharing
Enter your Apple ID and Password.
In less than one minute, you'll get a message telling you that Home Sharing is turned on.