---
Are your Teeth White Enough? Find it out with iTeeth Colour
Ever felt like hiding your smile when the photographer says 'Cheese'? Well, you don't need to anymore! With, iTeeth you can give your best smile and check out how white your teeth are. iTeeth Colour is an iPhone/ iPad application that can be used professionally to evaluate your teeth whiteness. You can count upon it as it uses official scale used by dental professionals.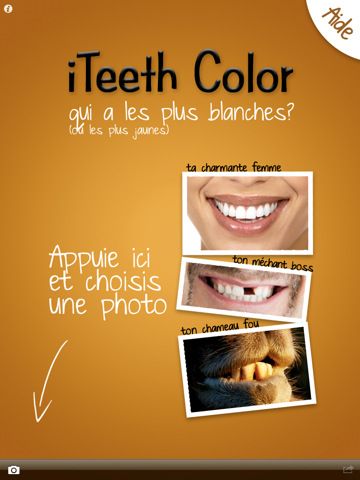 How does iTeeth Colour work?
Click a photo with your smile or simply choose one from the library.
Select the teeth area.
Tap on the colour button that most closely matches the colour of your teeth.
Get iTeeth Colour from App Store (Available in English and French for around 60p)