---
Access and Use Facebook from your Email
Facebook is turning out to be an 'essential' for most of us. When you go anywhere, you see someone or the other using Facebook. In certain countries Facebook is the number one website leaving behind Google and Yahoo. Now, that's an interesting fact isn't it? Well, let's leave the facts aside and stick to the title.
Previously, we had written an article on how to use internet through email. This article will speak about how you can use Facebook through email. Now, you might be wondering "why do you need to access and use Facebook from email?" Accessing Facebook from your email is an ultimate solution to access Facebook in a place like school or work where it is blocked.
TheFriendMail is a newly launched service that allows you to access and use Facebook from your email. With this service you can update your Facebook status, post on a friend's wall, share photos, receive news feed, etc. You also get notifications in your inbox. In addition to this, you can manage Facebook pages, add comments, etc. In short, you can call it a full featured FB email app.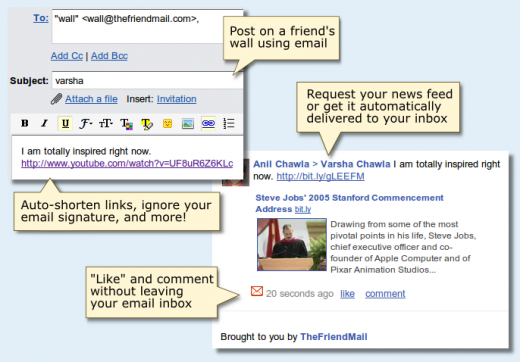 How to Access and Use Facebook from Email?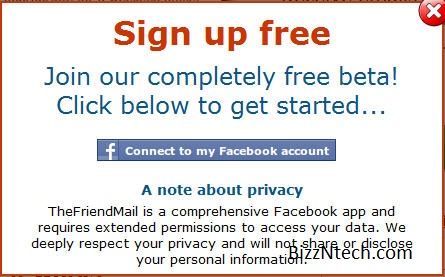 Go to TheFriendMail.com and click on the 'Sign up free' button to register.
A red box will pop up which will ask you to connect your Facebook account. Click on the 'Connect your Facebook account' button.
Now, you'll land on the Facebook login page. Enter your username and password.
Once you login it will request you to allow access. Simply click on the 'Allow Access' button.
Next, you need to link an email address. This will confirm your Facebook identity. You can then use your linked email address to send emails to TheFriendMail in order to post messages and use Facebook. You can now receive emails containing news feed and other notifications from your Facebook account.