---
Get Free Windows 7 SP1 DVD
If you are wondering whether you can get a free Windows 7 SP1 DVD then let me tell you it is true. You can get one absolutely free from Microsoft if you stay in Canada or in the US. However, you need to pay a small fee of around $5 for shipping. Let me keep this short and tell you how you can do it: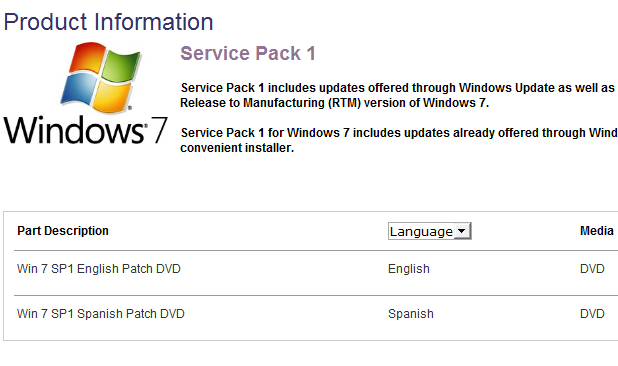 Get Free Windows 7 SP1 DVD
Go to the Microsoft webpage and place the order for a physical media DVD containing Windows 7 Service Pack 1.
Next, select the country for shipment of DVD media. At the moment this offer is only available for people staying in USA and Canada. Once you choose the country click on the Continue button.
Now, you'll land on the ordering page. Here you need to check if the language and number of DVDs you need for Windows 7 Service Pack 1 are correct.
Once done, click on the 'Add to Cart' button and then click on the 'Checkout button' on the right hand top corner.
Lastly, on the next page you need to enter your shipping address and your contact details. Here, you also need to pay the shipping fees.