---
How to Keep Laptop On when Closed
Sometimes you may want to keep the laptop on when it is closed in case you are downloading something or you are using an external keyboard and external monitor or maybe for some other reason. But, the default Windows behavior is to sleep or hibernate.
How to Keep Laptop On when Closed
You can keep the laptop on and running when the lid is closed by changing some simple settings. Here's how you do it:
On the right side of the task bar click on the power icon and click on 'More power options'.
Here you will find three power plans. Click on 'Change plan settings' on the selected power plan and select 'change advanced power settings'.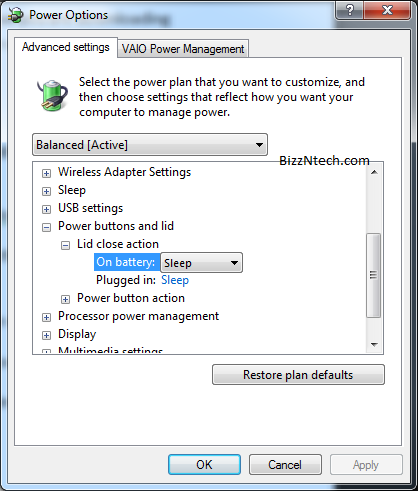 A new window will pop up. Under your power plan, expand 'Power buttons and lid'.
Expand the 'Lid close action' button.
Change it to 'Do nothing' on both 'On battery' and 'Plugged in'. This will keep the laptop on whether the laptop is connected to power or not.
Now, Click 'Ok'.
That's it! The laptop won't turn off or sleep when it's closed anymore.