---
Create Bootable Antivirus CD- Dr.Web LiveCD
If your computer with Windows or Linux operating system is experiencing serious malware problems due to which you aren't able to boot it, you need to make use of a bootable antivirus CD. Today, I came across a free bootable antivrus- Dr.Web LiveCD!
Dr.Web LiveCD is an emergency system recovery disk that helps you clean an infected computer and also helps you to backup important information on a removable data storage device or another computer. Once, the important data is backed up, it attempts to disinfect your computer.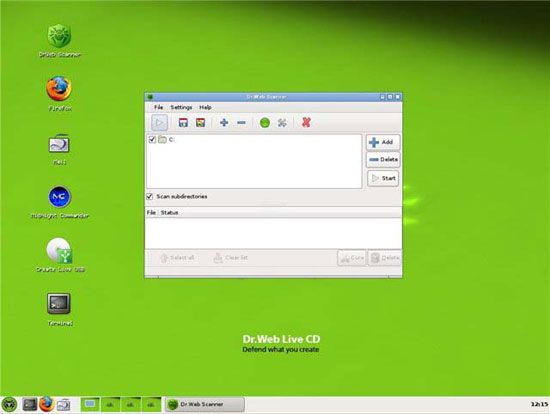 How to Create a Bootable Antivirus CD- Dr.Web LiveCD
Firstly, go to Dr.Web LiveCD website, download the ISO file and burn it on to a CD or DVD with your favourite DVD burning software.
Once done, insert Bootable Dr Web LiveCD Disc into CD ROM and set the boot priority to optical drive in which the disc is placed.
Now, Dr Web Live CD screen will load. Select the Dr Web Live CD Default option.
Lastly, Dr Web Live CD GUI desktop will load. You can now run a virus scan and cure you computer infected by virus, malware or other malicious stuff.
RELATED: Top Free Antivirus Softwares
[via-techmixer]