---
Password Protect Google Chrome
Nowadays, there are a lot Google Chrome users. The reason for this is pretty obvious! it's because of the speed and less resource hogging nature. Well, if you are a Chrome then I would like to share with you an extension- 'Chrome Lock' that allows you to lock password protect Google Chrome. No one can use Chrome on your computer without your permission. Even if the user tries to open a new tab, restart Chrome or go to another website, he won't be able to do so without the correct password!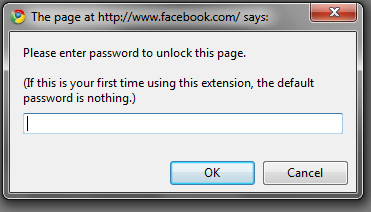 Using Chrome Lock
Press Ctrl+Shift+L to lock or unlock.
You can change the password by going to the settings page. Make sure that you restart the browser for the password changes to take effect.
Download Chrome Lock Extension