---
How to Fix Pidgin Unexpected Response Connection Error
If you're using Pidgin and you might have came across an 'Unexpected Response' connection error while connecting to AIM, ICQ. The error usually says, "Received unexpected response from http://api.oscar.aol.com/aim/startOSCARSession". Well, here's a small fix that should solve the problem.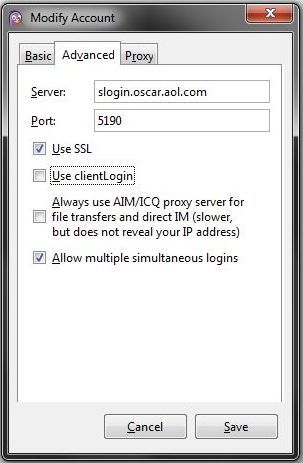 1. Click on Accounts
2. Now, Modify your AIM/ ICQ account
3. Navigate to the Advanced tab, uncheck the option 'Use clientLogin/Use SSL'.
4. Save and exit. That's it! Hopefully the problem should now be fixed.
[via-techspot]