---
Get Twitter Stats Graph
You can flaunt your Twitter usage statistics by showing a Twitter Stats Graph. It's a good way to track exactly how often you use Twitter. You can show tweets per day, per week, per month and also an overall number of tweets. Here are three such web tools that allow you to do so: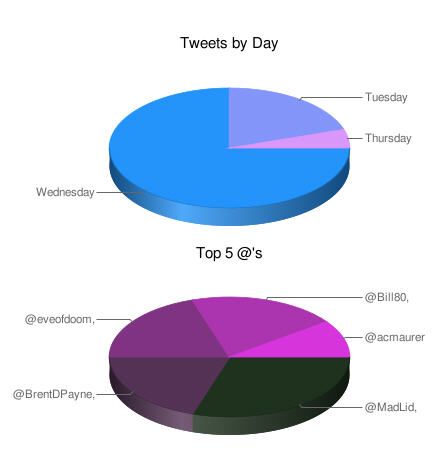 TwitGraph: It represents your Twitter activities in the form of a pie chart.
TweetStats: Colorful bar graphs of Twitter stats.
Twitter Stats: Line chats and bar charts showing your Twitter stats.